A Note from Pastor Andrew
Dear Thornapple,

As you read this portion of the Apostle Paul's letter to the churches in Galatia some 2,000 years ago, see which word appears frequently:
So in Christ Jesus you are all children of God through faith, for all of you who were baptized into Christ have clothed yourselves with Christ. There is neither Jew nor Gentile, neither slave nor free, nor is there male and female, for you are all one in Christ Jesus. If you belong to Christ, then you are Abraham's seed, and heirs according to the promise. (Galatians 3:26-29)


The world around us wants us to put ourselves first… and we end up self-centered. Partisanship wants us to see our "team" as right and the other "team" as wrong. Fear keeps us centered on what we don't have (scarcity) or what we might lose. None of this is the way of Christ, who is mentioned five times in the four verses above!

The whole world has been under a yellow flag for the past two years. Whether we like it or not, we have been forced to slow down, bringing us unexpected benefits alongside angst and fatigue. We have been holding our positions as we circle the track with our engines running slower than intended while waiting for the race to resume.

The global pandemic coupled with a tremendous amount of change (and accompanying loss) at Thornapple has allowed us to take a prayerful inventory of ourselves and ask some questions. Where has God been in all this? Where is God taking us as a 42-year old church? Maybe like you, I am revving my race car's engine in anticipation of what lies ahead! Lately I have also started to wonder if our recent laps of challenge and frustration have actually been God's gift of protection until and preparation for the green flag.

I'd like to invite you to join me in praying for "holy indifference," a prayer of abandon that expresses the fact that we have come to a place where we want God's will - nothing more, nothing less, and nothing else. It is a release of ambition and agenda. It subordinates our desires and dreams to God's. This is a complete opening to whatever God has for us. John the Baptist's words about Jesus are true for us as well: He must become greater; I must become less (John 3:30).

Rejecting egocentrism, partisanship and fear that comes at us from all sides, we will center on Jesus, his will and his way, allowing the Spirit to make them more fully ours. This discipleship to Christ is not an enhancement to our lives; it is ultimately for the sake of others. Jesus invites us to participate with him today in his ongoing ministry to the whole earth. May we, Thornapple, know and show that we belong to Christ in 2022.
Scroll the sections below to read updates from each of our ministry areas (click the arrows to stop the automatic rotation of sections).

This section is best viewed/read on a desktop device, but mobile users can use the dots at the
very bottom of the page to stop the automatic rotation and read each section.
118 children birth to 5th grade

32 regular volunteer leaders,
plus nursery workers

160 kids blessed by VBS
with 70 volunteers
(54 were students!!)
Sunday morning classes for birth to 5th grade
Thornapple in a Box and treat deliveries to kids
Sunday morning curriculum + Advent materials delivered to families so they could do the same stories being done a church
Trailblazers (3rd-5th) meets every Tuesday with dinner, Jesus and games (average attendance: 20)
Gathered at parks over the summer
VBS was back this year, mostly outside
Notes written to kids and check ins with families
The Trailblazer retreat at Portage Lake with 8 kids and 1 leader; even with small numbers, it was amazing to watch the kids get to know each other so well and talk about Jesus!
Student Ministry: Middle School
2021 began with an anticipation that things would return to semi normal. Once again, we were blessed with new and creative ways to spend time with students safely so ministry could happen. We continued to meet and build community. We spent time talking about Jesus, faith, and what it means to follow Him.

MS JAM moved to Tuesday evenings with food, games and Jesus; starting the year outside and moving inside. MS Huddle meets on Sunday mornings, before the service, working through an overview of the New Testament with the Covenant Journey Curriculum.

The Hunt was on foot and students brought their friends for a fun night of taking photos and videos of their group in downtown Ada. It was so awesome to take students on the fall retreat to Portage Lake! Half of our group were friends invited by our students!

Ministry couldn't happen without our faithful team of volunteers. If you see Dave Hayhurst, Ryan Russell, Sheryl Baas, Brent Gustafson or Holly Gustafson, give them each a fist bump (or hug) for the way they love and serve our middle school students and model what it means to have faith and follow Jesus.
MS JAM (Jesus and Me)
every Tuesday night

MS Huddle Sunday Mornings

Broomball

Sledding

Tubing as Cannonsburg

Crossover of 5th grade into MS
and 8th grade into HS

Pool Parties

Whitecaps Game

Cedar Point

The Hunt

Fall Retreat at Portage Lake
Student Ministry: High SChool
What a difference a year makes! Yes, we continued to pivot; yes, we continued to deal with COVID; yes, the world isn't back to normal. Who is to say if the world has EVER been normal though? Life is continually changing but we hold on to two very dear things as we reflect on the past year: Jesus is STILL on the throne and we got to experience His goodness, love, and Kingdom in many different ways!

We had FUN this year: from making, watching, and voting on each other's creative films in our Oscars event, taking over downtown Lowell with the Amazing Race: Funk Farm edition, to pool parties, Cedar Point trips, and Whitecaps baseball games outings - we had a blast being creative and silly together.

We dove DEEP this year: whether in weekly Huddle teachings or student-led bible study, in our small groups on the Adventure Trip or learning from our speaker Tony Moon at the Fall Retreat, we continually pressed into God's word and relationship together to remember who we are and whose we are. Through these experiences we learned how God can, and is, shaping and inviting us to take part in His Kingdom work.

We took to SERVING this year: last summer we had many different students leading at Vacation Bible School, volunteering at Portage Lake Covenant Bible Camp, or working within our Glenn Van Noord Short-Term Urban Missions Program. I was so proud to see students carry these experiences into the school year, helping with children's ministry or working in the sound booth on Sunday mornings. We are grateful for our partnership with Inner City Christian Federation in how they guided and inspired us to give so generously to families in need at Christmas time (198 kids from 65 families were provided with gifts through OUR STUDENTS donations!). We are also grateful for their facilitation of small groups taking on service projects in recent weeks as well!

Last year we were grateful for the technology to be "zoomed out." This year we are grateful for all the opportunities God has provided for us to belong, believe, and become who He created us to be. We can't wait to see where His goodness and faithfulness takes us next!
Sunday Night Huddle & Small Groups

"Bagels & Bible" Student-led Bible Study

TSM Oscars

Senior Banquet

Crossover and "Senior Say-So" Night

Pool parties

Students attending and
volunteering at Portage Lake

Students participating in GVN Program

Summer Adventure Trip

Cedar Point Trip
Whitecaps game

Small Group Leader training

Amazing Race: Funky Farm Edition
(50+ student participants and 30+ adult volunteers!)

Fall Retreat (40 students, 15 leaders, 1 awesome student band, 1 great speaker and very little sleep!

Grinch Night buying gifts for families in need through ICCF (31 students, 11 leaders, $885 raised and spent on gifts = 198 kids from 65 families helped!)

Christmas Party

Small Group Dinners hosted by students' families

Small Group service projects
MOPS

65 Moms attending this year in-person and virtually with 60 kids in the MOPPETs program and 10 Mentor Moms
Ashley Oosterbaan and Stephanie Stacy are doing a great job leading and flexing plans as needs arise
An evening virtual group is available for working moms or those who are not comfortable attending in-person
Women's Bible Studies
Two morning groups and one evening group are meeting with approximately 35 women participating
Men's Small Groups
32 men attend one of four groups that meet each week
Senior Adults
A group meets twice a month for fellowship, singing, program and lunch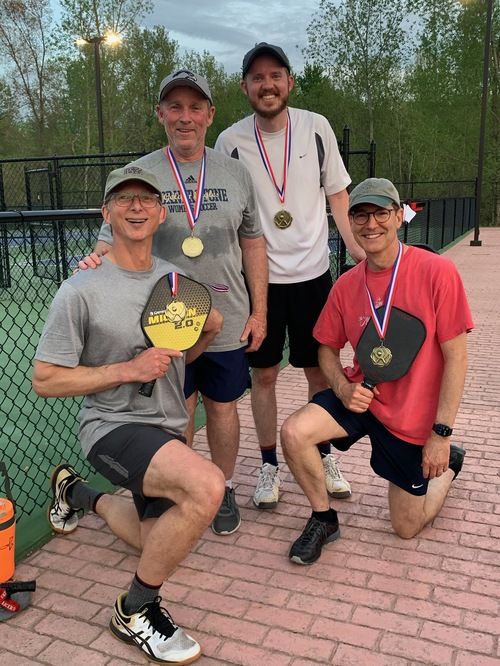 Senior Pastor job position officially posted in January

Nearly 50 referrals/applicants reviewed

700+ hours of sermons collectively listened to by the team

Followed God's leading to split the position into two roles:
Lead Pastor and Teaching Pastor

Pastor Andrew Vanover was called by the congregation
to be our Lead Pastor on July 18

Conducted ~20 interviews with applicants

Team met weekly the majority of 2021

Near the end of 2021, we felt we had reached the end of our Covenant resources and recommended the engagement of a search firm to help in the process



We continue to appreciate and covet the prayers of the congregation as we continue in this process of finding and calling our Teaching Pastor. Pray for the person God is preparing for this position. Pray for our church to welcome this person with grace and love.

We remain hopefully expectant for the future God has for Thornapple.
Stephen Ministry
15 Active Stephen Ministers, 7 with Care Receivers
Marian Hunt and Bonnie Bustrum did the official training virtually. Cheri Fox and Joyce Zaagman join them on the leadership team.
Stephen Ministers help with Pastoral Care as the needs arise and on Lynne's sabbatical last summer
Cancer books given out to those who were diagnosed with cancer (that we were aware of)
Grief and Loss
9 people lost a loved one this year (that we know of)
Supported families and spouses with Journeying Through Grief books and personal notes throughout the first year of loss
Advent Lights service in December in-person and livestreamed
Hospitality & Assimilation
Meals provided for families and individuals in grief, illness and crisis
12 Below Lunches in September and December
Small Groups
27 groups with about 260 people involved
Vital part of our connection and care for people, especially in the pandemic
Room for more people in current groups and would like more groups to develop
Pine Rest Church Assistance Program (CAP)

Available to all families/people who attend Thornapple in some way
Includes counseling (3 sessions/person/issue), financial advice, legal advice and a library full of resources
Thornapple people used 51 sessions of counseling
We hosted a seminar on Anxiety and Worry in October that was attending by people from Thornapple and our community
Staff received Emotional Intelligence in Leadership training
Provided financial support in full amounts promised: International Justice Mission, Hope Project, Degage Ministries, Family Promise, Servants Center & United in Christ Ministries

Multiple food, clothing and household supply drives to support local organizations

Four students participated in the GVN Program

Hosted two multi-week discussions
based the Color of Compromise and
How to Fight Racism video series

Continued to host successful blood drives every other month in partnership with Cascade Fellowship and the American Red Cross

Work days organized for Habitat for Humanity, Family Promise and ICCF
LMDJ was hopeful that 2021 would be more "normal" than 2020. That didn't happen. Three separate waves of COVID disrupted the organizations we work with and the lives of their clients. The ability to gather, and to attract and use volunteers were especially hard hit.
In the face of these challenges the people of Thornapple responded.
Through February, Family Promise faced a food shortage and Thornapple members donated easily prepared food each week. The Family Promise IHN program was relaunched in October and Thornapple will host for the first time the week of March 13.
Four students took part in the Glenn VanNoord program, serving at Degage, Family Promise, ICCF, West Michigan Refugee Center and Heartside Ministries.
Volunteers helped with In the Image's move to their new location. Thornapple members also donated, collected and delivered 850 pairs of socks for In the Image's annual program to provide 3000 shoes to students going back to school and a large truckload of gently used clothing and home goods.
Thornapple responded quickly to the need for donated breakfast and dinner casseroles to be prepared in a commercial kitchen and delivered to Degage to serve to their clients. Thornapple groups also continued to regularly serve meals at Degage when possible. We continued our annual drive to help stock the Christmas Store.
Collected donated items for Safe Haven Ministries through a Reverse offering in April that required more than two vehicles to transport.
Continued to support learning and discussion on racial justice, so that we: understand what is happening and the burdens some face; talk to one another, learning from not only books, videos and movies, but from each other; and most importantly understand what the Bible says.
Volunteers were found to transport sight impaired clients through the Lions Club program.
The team met with the newly formed First Covenant LMDJ team to discuss what they are planning and how Thornapple LMDJ works and the lessons we have learned.
The International Missions Committee seeks to provide vision and direction for our churches' participation in the biblical call to global mission. Our means to achieve this goal is through the
support of our eight missionary partners
in prayer, financial support and regular communication. In addition, our committee seeks to educate of our church body about the ministry and needs of these missionary families.
The team has met four times over the past year in support of these objectives. The minutes are posted on Slack and are available for anyone who desires a more detailed account of the committee's activities (an email to
Philip Bustrum
will grant you access).
Questions we ask of ourselves and the church:
How can we as a church honor and support the work of these individuals and ministries who serve on our behalf as we go forward? How can we develop a more vibrant and flourishing worldview throughout the church where Christ and the cross is the hope of all people?
The committee is grateful for the support we receive from the church, elders and staff.
In the coming year we anticipate focusing on our current ministry partners by providing assistance and encouragement to them as they "make disciples of all nations."
"Go therefore and

make disciples of all nations . . .

teaching them to observe

all that I have commanded you."

Matthew 28:19-20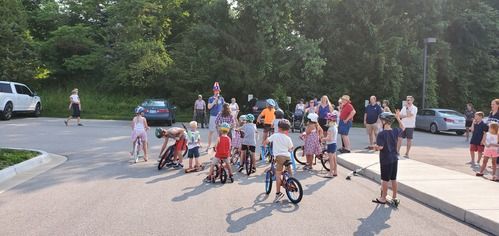 (click icons to download/launch files)
This method is preferred to absentee ballot since a proxy vote counts toward a quorum.
Please complete a proxy form (one per person) and return it to the Secretary by mail or
email
PRIOR to the start of the meeting.
DOWNLOAD PROXY FORM
An absentee ballot does not count towards our quorum but does signify having your vote heard if you are unable to attend or designate a proxy.
Please complete the absentee ballot and return it to the Secretary by mail or
email
PRIOR to the start of the meeting.
DOWNLOAD ABSENTEE BALLOT
Download a copy and review it prior to the Annual Meeting on Feb. 27. If you need to have a hard copy mailed to you, please contact
Kimberly Korpak
.
DOWNLOAD PACKET